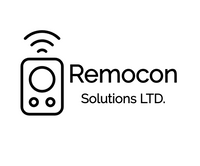 We are the solution.
We are a Canadian company with a downtown Vancouver office and Toronto Office. We have over 8 years of experience, providing solutions to unique access control needs.
We do not fix the usual problems. We fix the problems that no one else can help you with. We're so confident that you will love our service that we offer a 30 day money back guarantee, 1 year warranty on all products and free consultation for your problem.
Although our website has been designed with our customers in mind we recommend new customers to contact us instead.
Contact us today for a free consultation.
We Provide AfterMarket Solutions for Building Security
Since 2014 Remocon Solutions LTD. has provided buildings with discontinued security system an alternative solution to costly upgrades. Contact us today to find out why thousands of buildings have trusted us with their security!
We specialize in Kantech IoProx, Keyscan ELVUTOA TXPRX, AWID, HID and INDALA sytems.