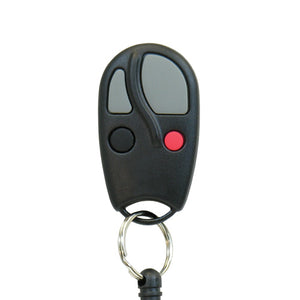 We have been made aware of knockoff sites stealing our name. Please be wary when placing your order. If you have any concerns you can contact us via phone or email!
These are OEM original remotes.

The transmitter is MegaCode format, which means each transmitter is preprogrammed with one of over 1,000,000 codes, the code is written on the back of each transmitter. Each transmitter also contains an HID Chip which is also preprogrammed. You may also specify a format for us to program it to.

Block coded transmitters are factory programmed to a sequential series of transmitter ID codes. When used with a Linear access controller, transmitters can be locally or remotely programmed into memory by entering the first and last codes of the block into the system. Facility codes can be selected to further customize the system.